Harbingers of the Apocalypse
I am the leader of the people scaling the self-checkout vestibules. We chant about our right to steal from the chain grocery store that does not compensate us for the work we provide at self-checkout and has threatened to sue me if directly mentioned by me in print.
The other dozen or so people with me were strangers before my trip to the public library a few weeks ago. The library encouraged me to get involved with my local community.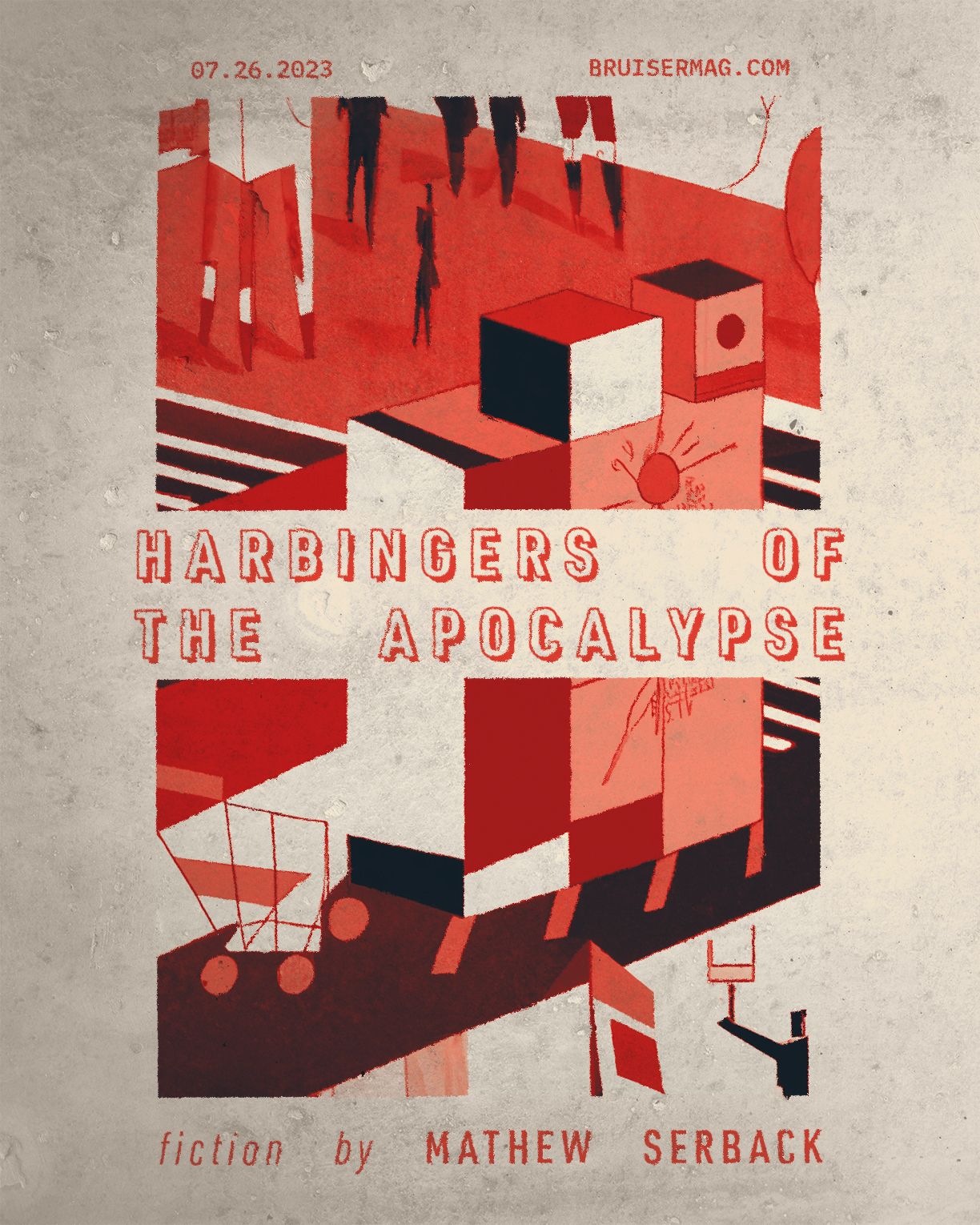 The internet invites strangers into your home.
In a Facebook group, someone mentions employees receive 8 hours' worth of training before being allowed to work the registers in the store. The community is their unskilled and unpaid labor.
The supermarket forces me to learn the correct way to scan a Diet Coca-Cola two liter and place it on the weighted scale before the hardware and programming short circuits while an employee watches me with their clipboard, waiting for me to steal.
In the Facebook group, I asked my community why we let corporations bully us into being submissive bitches; I don't like harsh words, but, as a writer, you need to capture and excite your audience.
I feel a sense of pride as my compatriots stomp on monitors and demand their wages, food, and rights. The true doom of capitalism is that corporations become more important than the people while your people become the only thing you can sell; the cult of personality or whatever.
One of the employees, Chuck, threatens to call the police.
"Up yours, Chuck!" One person yells.
"I know where you live!" Another person yells above the smashing of machinery.
"Good luck, Bootlicker!" I scream at the non-descript bald man who realizes how infinitely pointless being the title of general manager of food becomes when the people get hungry enough. Chuck and his staff shrink back toward their offices where they can lock themselves away from the chaos.
The capitalist lives to fight another day.
We keep smashing things until the sounds become soothing and rhythmic. Piles of components and fractured pieces of metal stack up near the front of the supermarket. We are disconnected. Unassociated shoppers head for the doors with their carts stuffed full of food. We cheer them on; proud of their initiative.
I stand on the last self-checkout machine with a cackle in my heart that is so loud it even overtakes the police sirens pouring into the parking lot in the distance.
Mathew Serback
Twitter: @Mathew_Serback
IG: @Mathew_Serback