It is good to be here!!
And not there, wherever you are.
I have alienated myself from civilization
by launching myself up into the stars.
Anyhoo… I'm rolling past a colony of nudist,
and down a mountain
of sexy lingerie.
YOU ARE WITNESSING MY BRAIN-FOOTAGE
FROM BEYOND THE GRAVE.
Everything is permanent;
nothing is worth saving.
I have lived my whole life
to the tick of a clock with no arms.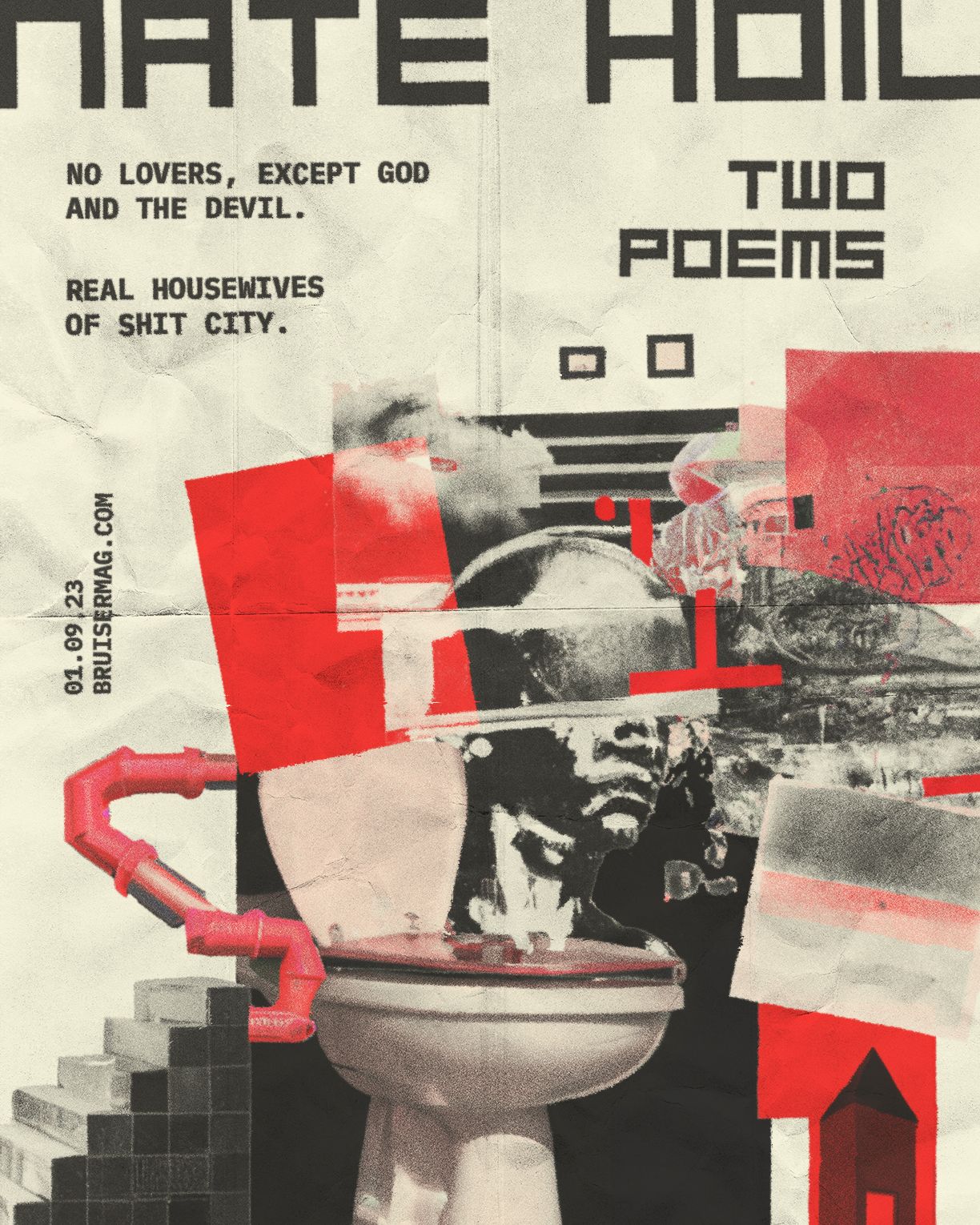 REAL HOUSEWIVES OF SHIT CITY.
My name is Toilet Man; I have a toilet for a brain.
This is my gift:
to feel so terrible that I can't stop
writing things down.
You are currently witnessing:
HALF OF MY BRAIN CELLS WHICH ARE ALSO
ALL OF MY FRIENDS.
I'm an old man, but I look young on the page.
I don't go ever outside
unless I'm disguised as a nun.
Baby you can cut my cake
with cocaine.
You're gonna wish you said your prayers.
Nate Hoil