You Are Not What You Own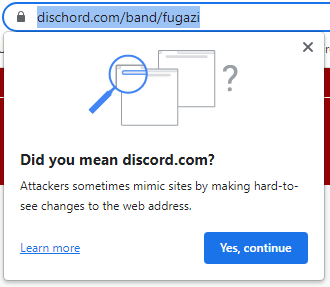 It happened again.
After due diligence for other places and ways, I once again had to buy something I needed from a certain website (rhymes with "Scamazon").
And, once again, they tried to steer me into joining their special club (rhymes with "Crime").
They have tried many methods to convince me over the years, once sending me an e-mail that I had actually lost money by not joining their Scamazon Crime family.
My response?
"Great! Yes! Perfect! I don't care!"
That sort of response puzzles the Scamazon Crime family. Who would not want to join their special club?
Me. I don't.
Still, I understand the seeming futility of the gesture in 2023.
As a way of comparison, let us consider the time in 1993 that Fugazi met with Ahmet Ertegun backstage at the Roseland Ballroom.
Ahmet was there to try to convince Fugazi to sign to Atlantic Records, the label he co-founded.
A ten million dollar deal! Anything the band wanted!
The band said no.
But let's imagine that the 2023 version of Ahmet Ertegun not only owns the label but owns the venue, the roads to get to the venue, the transportation to and from the venue, even the air circulating inside the venue. Ahmet is also monitoring and monetizing every movement made by every human in the venue.
The band can still say no, but the 2023 Ahmet doesn't care. He is the house, and the house always wins.
It is a stubborn thing; You can't Fugazi the Internet.
#
In the 1990s, as a fan of Fugazi, I did what fans do; I sought out merch.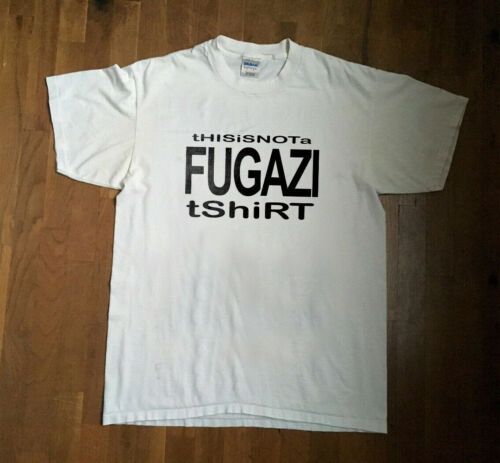 I found a version of this t-shirt at a Record and Tape Traders location and bought it.
I did not know that the band had no authorized t-shirt merchandise at the time and that this was what it said it was; not a Fugazi t-shirt.
The band made many decisions like the ones above that have lead to their name and their music not winding up in the path of the youth when they think of and seek out 1990s "Classic Rock." They are more likely to hear Pearl Jam on the radio, to be "suggested" Soundgarden on a streaming service.
But all the decisions Fugazi made reflected an ethical framework that was thought out and applied based on the situations and realities of that time period. I admire that.
I seek to do the same in 2023. I don't want to owe the Scamazon Crime family anything. I want them to have no control over me or my life. I see their scam and I know their crimes and I want no part of them to whatever degree I can manage. And I am not alone.
You can buy authorized merch featuring members of Fugazi in 2023, but all proceeds go to pay to send a girl to school on Togo, West Africa.
Scamazon just axed their charity wing.
I remain comfortable with my decisions. I'm with Man is the Bastard on this one. No Gourmet Pez via Scamazon Crime for me, thanks.
Tim Kabara
IG: @kim_tabara