Rabbit
Went to Thursdays with
a friend who quit boot
camp but hates this bar so
left. I am good at waiting in
darkness, alone, drinking.
Other friends come but are
clung on by creepers. I Woke
Up Today by Port O'Brien
plays and suddenly we're on
the precipice of another Ohio
summer! I high-five Rabbit
AKA High-Five Guy who is
an Eagle Scout. He buys us
shots of Crown and Coke,
then throws his glass into
the air, aiming for the roof.
But there is a hole in the roof
and the glass follow's gravity's
stringent rules and shatters
on the kaleidoscope everywhere.
The bald, black-eyed bouncer
points a finger and we are back
on the streets, the future still
shards in our powerful palms.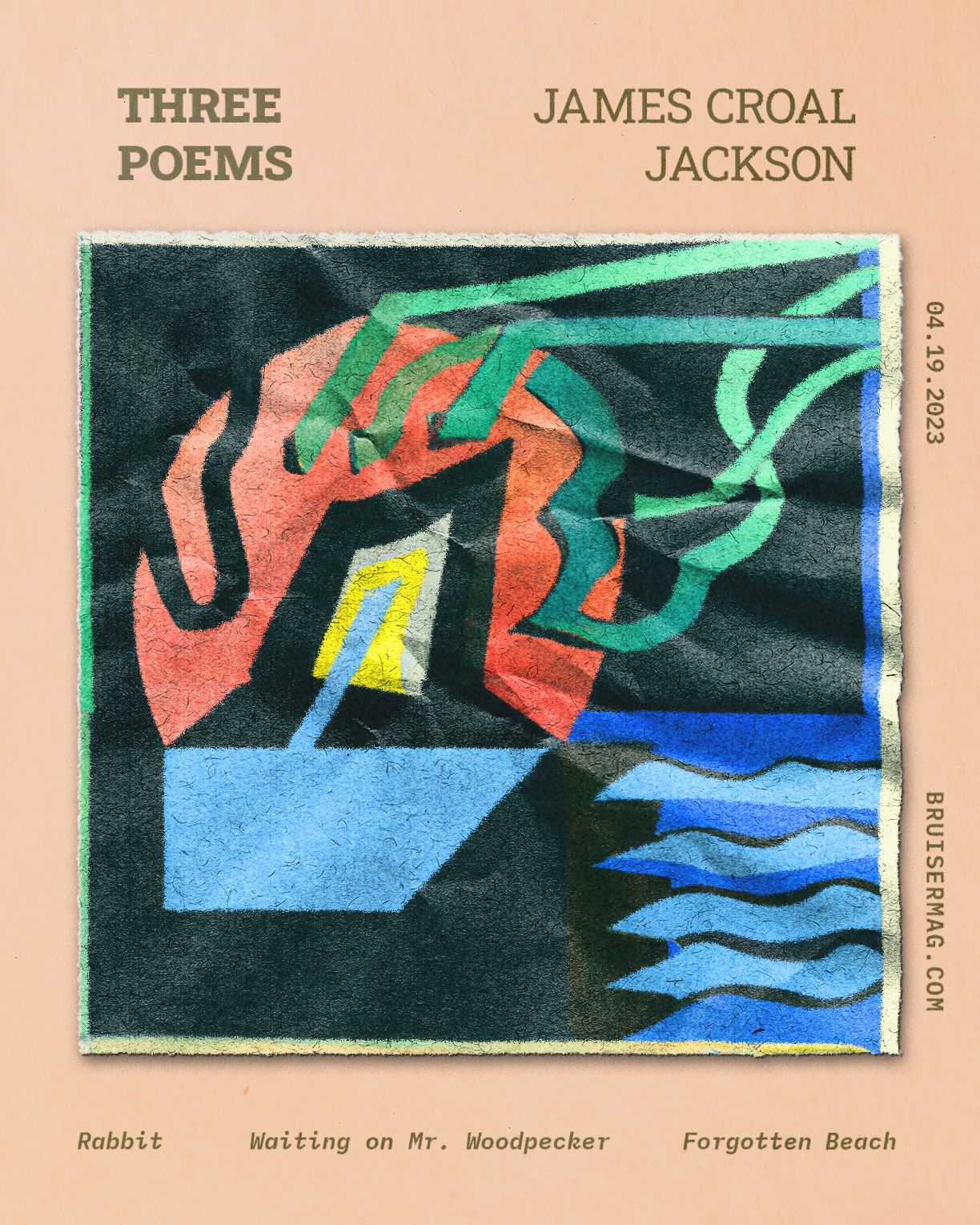 Waiting on Mr. Woodpecker
what is funny about time its weight has
summer to look forward to I am stuck
in spring my watch says autumn the past
not with me may all prayers be with you
I genuflect my bucket list I never want to sky
dive I never want to die yet what handiwork
that built and builds the house this bird has
whose hours were mine I would never claim
Forgotten Beach
I cannot open my eyes, nor hear the flapping
of wings, nor feel the earth beneath
the forest. I pray that I may never return to
this sinking world—I can't imagine the thoughts
I'd think alone, resting in the sun
and letting the surf wash over me.
It's too far to come back home and still be safe.
I'll light another torch,
and carry a prayer that will burn forever
in the river. From rocks I will dig
and dive in. When I sink, I know
I will never return.
James Croal Jackson
Twitter: @jimjakk
IG: @jamescroaljackson