I think I wanted it to be weirder than
the sun wouldn't look at me
& so I dreaded every dark morning.
Hoped for a goat bone,
ichor-whorled; or henbane
snuck among my purple-peas.
No—just some dumb heliotrope,
me. Good for a warm licking,
like any old crocus.
I've been all my biggest sads
drunk or in February—
either way every tree jabs
its witch-chin at me, saying
I feel you, sister. I, too,
have let a mushroom
make a campground of me
& have never washed
the butter dish.
The night is most of the day.
Dew ornates the laundromat.
I get so used to swallowing tonic
—until, like
a tongue finding new tooth
in its field of gum, I begin to
notice I am
beginning to notice.
My neighbor's many windchimes.
The lake's new brew. My effortful
posture, each vertebra
lofted on a glad guild
of fists—
eventually,
I'll quit
hustling the sun for what it knows how to give.
But not yet. O,
scrum of thunder
on the horizon.
Shed a little more daytime
on my gills here, and here.
J. Bailey Hutchinson
Twitter: @jbaileyhutch
Instagram: @ohbailey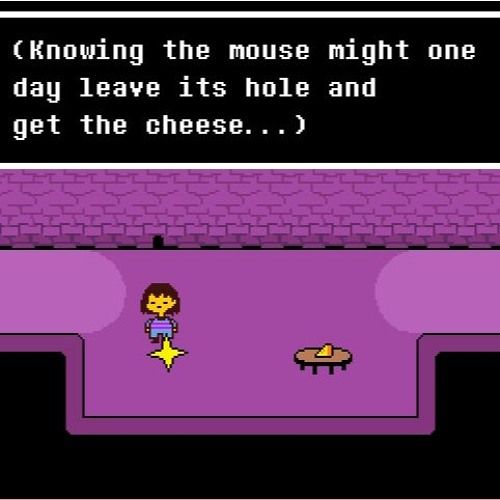 Screenshot from Undertale by Toby Fox, 2015