Chicken Plucker 9000
I was born a "free range" chicken. I lived an easy life, until one day I had to move, get a job and get an apartment. I looked all over, StreetEasy, Craigslist, Facebook groups, until I stumbled across a room on Instagram in an overpriced, tiny three bedroom in Bushwick. The building had a staircase with no railing, tiny, brown dots with thousands of legs running along the chipped paint and this stench, radiating from the trash overflowing from the basement and into the first floor hallway.
It wasn't my idea to leave the farm. But when I explained to the owner why I woke up one morning and decided to walk over to the Chicken Plucker 9000, he handed me a small check for my years of egg production, and drove me to the bus station.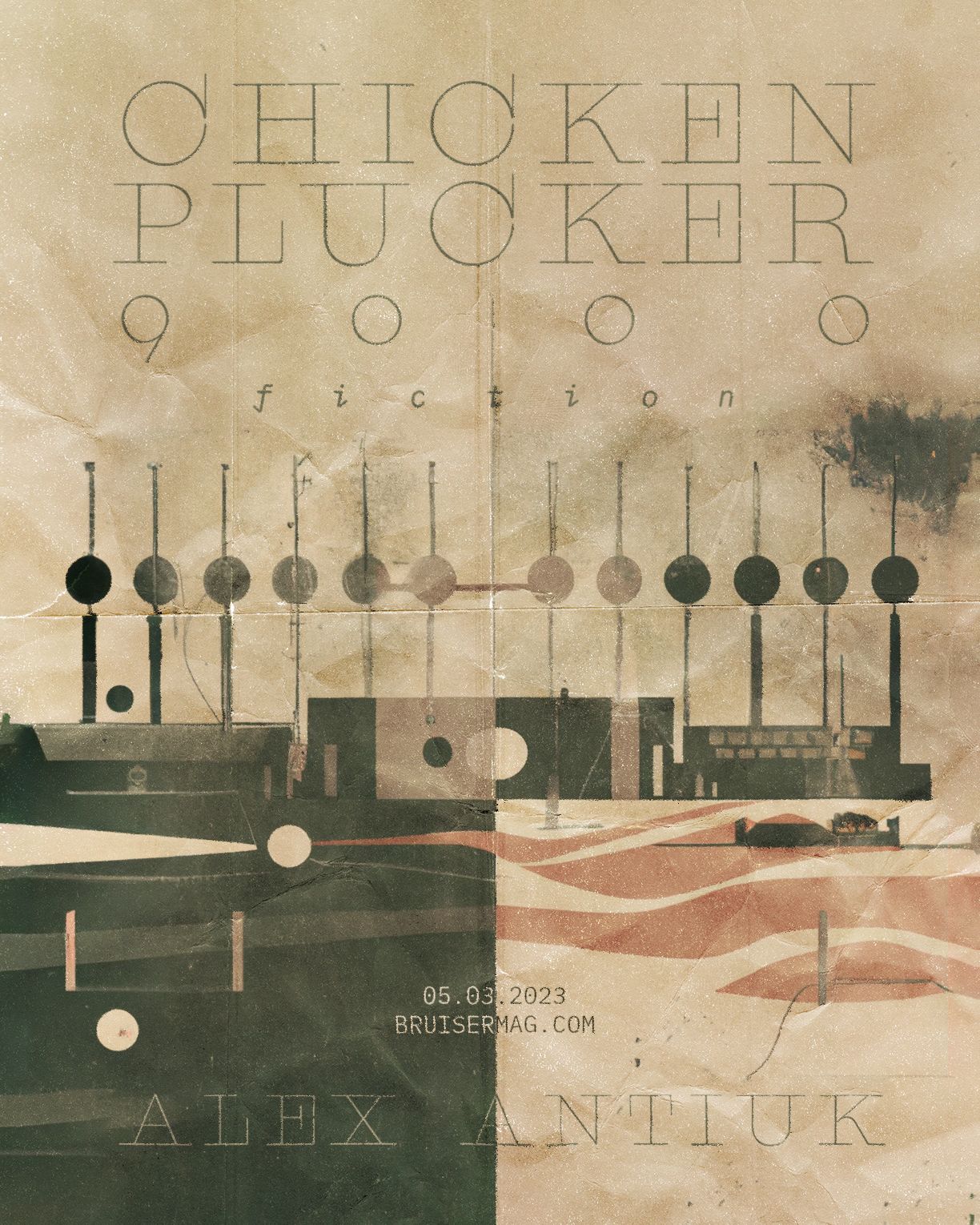 I had actually never actually seen the Chicken Plucker 9000, only hearing stories from other chickens, whose ears were deafened by the harrowing cries when their friends and family were slowly dipped into the boiling water. It was supposedly a big, loud, terrifying machine. Steam flew off the spinning pot of death all the way up to the clouds. I'd even seen the occasional feather float all the way from the otherside of the farm into our coop, but I hadn't put much thought into it. I was a chicken afterall. And I knew when I stopped being able to pump out eggs, it was only a matter of time before one of the farmers grabbed me by the feet and carried me over. But on a normal, pleasant, warm summer morning, I had a few sips of water, a bite of feed, walked down the small staircase into the sun, and had a sudden urge to take myself to the Chicken Plucker 9000. But I got lost.
The farm wasn't particularly big, mainly servicing farmers markets and local food co-op's. I was allowed to roam the majority of the property, but being "free range" had its downsides. And now I wasn't even free in my new apartment. I needed to find a job, and the chore chart my roommates set up made me unable to do anything on weekends but the mountain of tupperwares they always left for me. It made my feathers covered in soap, and each time I leaned over the sink and used my teeth to clean the drain, I thought about the farm.
Farm life had been easy, it was the same thing every day. I always woke up to my friend the rooster. I'd tell him to shut up, he never listened. I'd drink some water, eat some feed and step outside. I laid eggs in the morning and spent the rest of the day walking. I hit at-least ten thousand steps each day, possibly more if the weather was nice. It was identical to what I learned my first night out at a bar from a drunk, former noise musician, was like moving to Beacon after years in Brooklyn. But that was the problem. I needed something, anything to make me nervous, excited, alive, out of the daily cycle I found myself stuck in. But I was never going to go look for it. I was a "free range" chicken, and after ten years I still couldn't find my way to the otherside of the farm.
Alex Antiuk
Twitter: @letsbamboobaby