Strangely Colorado
Power out for the whole town of Strangely, Colorado tonight as happens tho thankfully not this last winter during the two weeks of below zero when she was gone to Boulder and La Junta anyways but spring is here—cherry trees blooming after the normal bi-polar heat and cold and snow and rain and sun and that weird cold east wind apparently off the Rockies somehow, scribbling in the dark playing acoustic guitar, belly full of new pad thai at the chinese place owned by Jonny originally from Vietnam. Clear red sunset over in Utah, warblers getting last songs—crows already up canyons. Strangely, Colorado, population 1500 on a good day. She celebrated classes being done for the summer by running up the Baseline Road east into mesas, then BLM road 1118A w/50 mile views—one hour to get up one half hour to get down (ok so she hiked some of it). When she applied for this teaching job at the community college she looked at all the BLM land surrounding town and figured she could survive living here if she got outside—no official trails but two-tracks and arroyos abound—she misses movie theaters and hanging out in cafes and she/s now one of the town eccentrics and thirty years to retirement puts her at 82!
Walking out to the mesa edge w/her guitar, playing and singing like she used to at her fire lookout towers, to nobody but the birds or bats or herself. Half the town does have power just not this half w/oil rigs scattered in the desert hills, the whole White River valley actually beautiful, as even LA and Phoenix are at night when seen from a mountaintop at a distance. She/s almost drawn to the lights like Moth Man—Moth Woman—but content to be here now under the stars w/Dylan Cash Prine Townes Van Zant Gillian Welch—why doesnt she do this more often? B/c she/s tired by night and just wants to read and relax her brain from teaching—she/s the only one who chooses night classes—less students no admin and more tranquil, except she never feels tranquil when she has responsibility—which she could always give up and go back to fire lookouting and earn less than half what she makes now and be in poverty, housesitting and traveling between states for freedom which many mericans may soon be doing, grateful for gigs at Amazon warehouses. There is freedom in poverty if you can do it right (says the single white female w/no children + in general good health) tho you're only one big car bill away from disaster and she never felt worthy of a relationship—the only women who might have dated her would be in poverty too and who wants to date someone like that?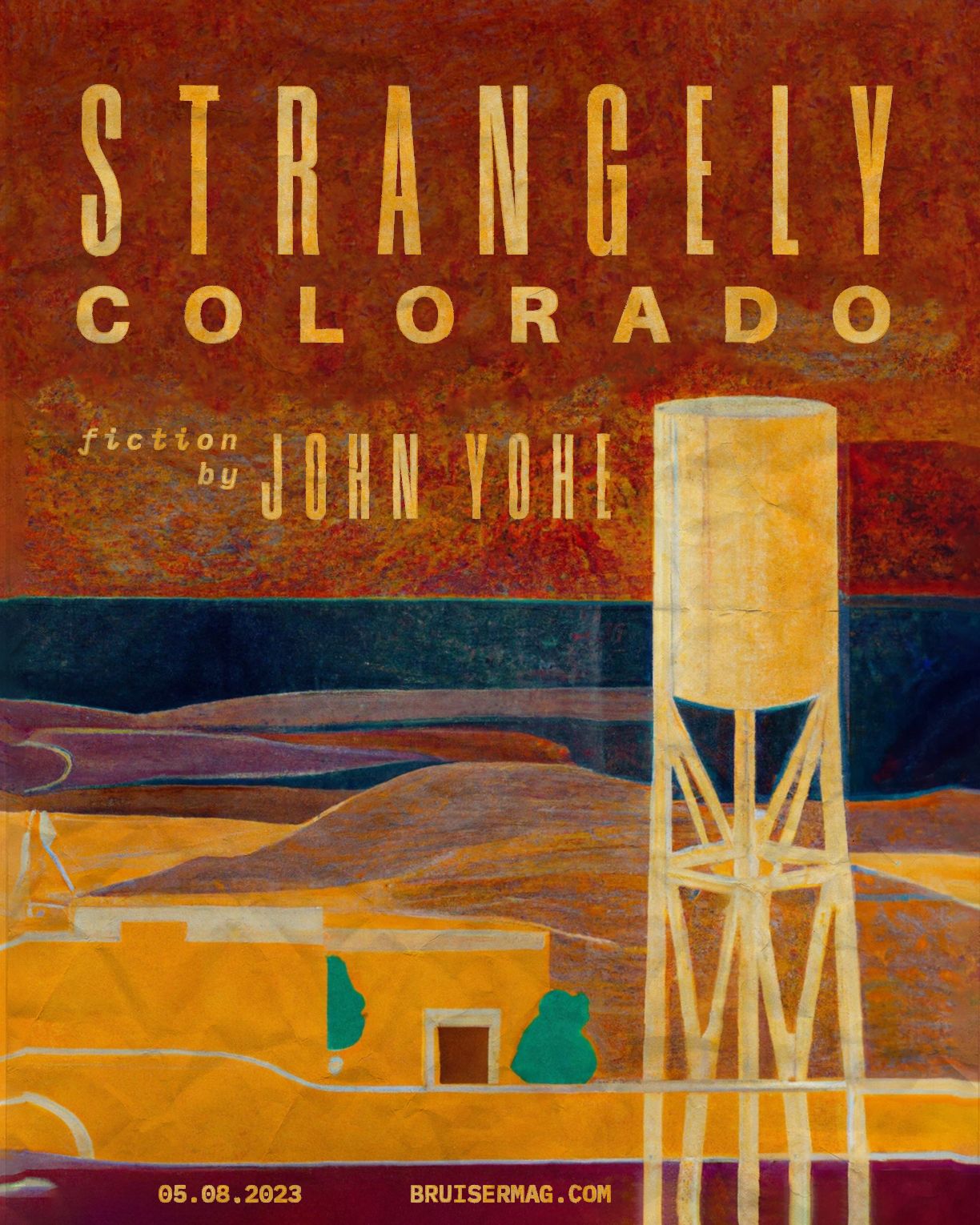 Called back to teaching. She almost didnt apply, had almost given up on teaching thinking she was too old and had been gone too long and like Confucius said or modeled—a teacher should be invited. And she was. And her Dean said she can stay here as long as she wants as long as she doesnt sleep with a student (as if anyone would want to) even tho she/s flouting the assessment criteria—she doesnt care—she wants to teach what she feels interesting so all comp students are writing poetry and essays w/minimal rules. No 'arguments'—she doesnt care what an 18-year-old thinks about abortion or gun rights. Even the most formal unit, a review, pushes her buttons: no one chooses to review a book. She gets it. She doesnt care for reading about basketball shoes but ok, tho occasional interesting choices like ropes and saddles. Ethnographies go well: send students out into the town write about people in places and so now she/s a composition nerd again—what happened? And now she/s an adult finally at 52? When her dad owned a house in his mid-twenties. She could actually maybe afford a house here tho no desire and wouldnt be sure if she could sell it if she left.
She/s not sure this college or town will even be here in ten years. Chevron oilfields drying up and coal plant closing, no other industry to even get to move here, except buddha-help-us a prison or two. One colleague even told her of speculation that if the college went out of business the campus could be converted into a prison—the basic infrastructure the same, which says a lot about education. Some students hardly leave campus up on the mesa anyways, recruited to come play sports w/no vehicle and no time—w/o sports getting 'butts in the seats,' bringing in state money, this place would vanish and in fact sports replaced oil—a whole building used to be for resource extraction studies—all those jobs gone, replaced by machines, tho young men still become roughnecks out of high school here, leaving for a week to frack up in North Dakota, 12-hour shifts at night then a week off and most will lose a finger or two by thirty. Many young single women—especially single mothers—go into nursing or dental hygienics (tho nursing pays more) and what she/d tell them is you can be a nurse anywhere, get out of here—thats what she/d tell anybody here: get out. So what is she doing here? Paid to help students think. Not sure if they do but you can never be sure w/teaching—try to help, do no harm, get them to get words on the page—if they did that then they thought and became better thinkers. meanwhile save her money and the power is back on!
Strangely has five churches plus an LDS temple; three real restaurants and two new ones that will go out of business plus a 'cafe' that serves breakfast and light lunch when it's ever open. Two hardware stores and two dollar stores, which will probably put the expensive poorly stocked White River Grocery out of business (which is also one of the hardware stores), one bar thats only been open friday/saturday b/c the owner cant keep employees w/his cameras everywhere spying from his house—he also owns the cafe. One midrange hotel charges $100/night no matter what, the two cheap motels went out of business so most visitors continue on 45 minutes to Vernal, which is where the nearest grocery store and Walmart are—any more civilization than that head south over Douglas Pass to Grand Junction, hour and twenty away, for bookstores and decent restaurants and movie theaters and she never has time for a yoga class. But lots of trails up into the Colorado Monument canyons. She has yet to canoe the Rio Blanco or Yampa or Green. A wolf pack has moved into Moffett County—new state law protects them but that doesnt matter—these parts is cow country: they just wander freely around here and if you hit one w/your vehicle you have to pay the rancher back for his loss tho to the east is a designated wild horse range—they come down to Hwy 139 in the winter and coyotes can yip around the arroyos saturday night tonight.
Politically this is Trump country, which can be anything from states rights gun-lovers, to anti-antifa racist christians, to flags waving in yards saying Elect Trump: Fuck Your Feelings! Which she actually thinks is funny in a true way. She'd love to see a Green Party: Fuck Your Feelings! flag tho if she ever got a house she/d just fly the Jolly Rodger or the big red A on a field of black—really fuck with them. But the liberals—and there quietly are some—are the kind who think they actually chose Biden and believe the CIA talking points that he's the new FDR while he (or whoever is really in charge since he's obviously senile) continues bombing Yemen and Syria and Afghanistan, starts a war in Ukraine, continues building the wall to keep them filthy mexicans out, could cancel student debt but wont and raised the military budget by twenty billion—a quarter of which could end homelessness. In other words (in his words) "nothing will fundamentally change." That's a comforting thought to liberals so we're all fucked. But she can walk out to the hills behind campus, find a good flat rock on a cliff in the wind—graduation was today and she put on the cap and gown to honor students (three of hers even) even tho she skipped all hers back in the day—not sure they know what being a dental hygienist for the rest of their lives means tho she/s rooting for the associates-of-arts kids—maybe they/ll go on to bring poetry into the world, or at least live examined lives and read a book or two and she/s done for the year—exhausted suddenly—take a second nap, maybe fix herself a gin and tonic and read Pablo Neruda and correct the awful english translations.
Juniper and sage and magpies—some finches on campus and a male and female woodpecker chewing up the buildings. Crows of course, roosting in the pondos and white pine. Someone even planted a bunch of russian olives which thrive. ATVs and side-by-sides coming out after dinner. She feels comfortable here in mesa country high desert. Survived her first year back at teaching and at least did no harm, sending them off to lives of quiet desperation in Merican Empire. Huge anvil clouds north of Dinosaur heading east—maybe following the Green—she/s seen weather do that. The valley seems to be sheltered by the Bookcliffs to the south. clouds to the east on the Flat Tops Wilderness too tho Strangely gets its share of snow and blessed rain recently.
Why is she sad? Lonely? Existential freedom for three months? Going on a backpacking trip with her out-of-state friends Ron and Heidi in two weeks: Dark Canyon in the Bears Ears area of Utah. Grand Mesa awaits when the snow melts off. She might head to the Uintas and avoid the Rockies completely and all the Boulderites. As for women—she knows she/s now invisible to men, even tho she/s a single middle-class woman in decent shape who doesn't do meth—but she does have an occasional companion, an art teacher down at the high school, as skittish as she and that's plenty—one or both of them may leave soon anyways—but will she? Getting paid crazy money (for her) and allowed total freedom to run classes how she wants, bring in Emma Goldman essays if she wants—why leave? But she can feel the time-sucks moving in—the committees and faculty senate officer positions—can she say no….
Strangely a town where everyone knows your name and wants to know everything about you. When she first got here she/d introduce herself anywhere and be answered —Oh, youre the new english teacher up at the college. She/s learning about the culture: if you're protected by job or last name or church you can do things like be a cop and buy beer for teen girls if they give you a blowjob, or be a teacher at the high school or college—but lets say high school—and say racist and sexist and bullying things to students and/or what really got parents mad: texting teen girls. And nothing will happen to you despite investigations except perhaps you get yr ass kicked some night by a dad. And if a student of hers is having mental health issues she/s supposed to just give them a website address. Or watch the trailer fire down by the river which w/strong west winds spreads to the brush, crosses the Green Bridge road amazingly with no other structures huge black smoke rising and pushed horizontal mixed w/grey brown and white smoke to easily ten acres, the whole town drives over to see, standing in pickups while volunteer firefighters douse it with water and foam—slight wind shift could send it right into Main Street—this in early May before fire season even really starts tho we may all be Californians now—fire season year round.
Or try to find Blue Mountain Campground which according to a student has a lake and trees even tho at the foot of Dinosaur Mountain in high desert—she drives west toward Vernal looking for the turnoff sign after she crosses the state line—right on the dirt road back northeast recrossing the state line and the supposed road is gated off private property, no trees but thick juniper—backtrack take a two-track north to a ridge y nada, no hay lago, but yes an old dry creekbed. She and her art teacher friend push each other to saunter down a drainage—no official trails here—down to the creek bed sand and sandstone—one huge conglomerate boulder right in the middle—explore upstream after leaving her jacket as a marker and find a slot canyon on the left winding north towards cliffs with orange hoodoos leaning over blessed shade tho not too hot yet, beginning of May, scrambling up boulders and dryfalls to smooth grey pouroff just happy to be wandering where no one goes. Return and climb back out to the truck and still no campground—did her student make it all up? Would it be bad writing if she had? Did she just tell her audience what they wanted to hear?
North of town looms The Tank, old metal water tank which turns out to have wild acoustics. used to be a hangout spot for teenagers who'd sneak thru the small hole at night and drink beer, but now a full-on non-profit, new metal door w/smooth wood floor (take off your shoes), trailer next door a full recording studio and sound board: musicians come from all over the empire to record here. Three stories high and twenty foot radius, even the littlest sound amplified and reverberated, almost as if the Tank gathers the sounds above, so you cant play fast or too much—slowly, let notes and chords ring give them time—voice percussion strings—more intense in the center—experiment at the sides. concerts spill out to the parking lot—which some prefer—microphones everywhere w/speaker and video projections on the surrounding hills and most townfolk dont even know this exists or dont care.
She returns the next night to the edge of the campus mesa w/guitar as the town lights come on below while the sun sets behind mountains and the moon and stars. Why doesnt she do this more? She/ll give Strangely two years and re-assess tho why not? If she can resist the time-sucks and only do what she likes and if she can carve time for writing and music, what else is there?
She goes for a run in the morning—you can pick any dirt road really, right out of town or drive down 139 right or left, either upcanyon or up-mesa—two miles to be on top, look south to Douglas Pass and the Bookcliffs (still w/snow!) or east to Rabbit Mountain and maybe the Uintas in Utah. West not quite to the Flat Tops—just mesas y mesas. Rio Blanco drainage winding between them to Black Mountain. north to Blue Mountain and Dinosaur National Monument, clouds lined up along the Green and Yampa Rivers (Dinosaur being a place of magic at their confluence—Echo Park and anywhere away from people and campgrounds, which is easy—people tend not to go far from their cars)(but huge canyons there and in fact the choice of compromise was to dam either here or the Grand Canyon and the wrong choice was made (devil's bargain either way) but no one is out here—the stray ATV, tho they tend to stay close to town after dinner—roads to nowhere really—roads to enjoy for themselves w/side road two-tracks out to high rock points. or find a canyon and just go up it—maybe a game trail, it's not wilderness and mostly—out here—pump jacks or piles of beer and and broken glass from target shooting. Old fire pits at the best spots—cigarette butts, but easy enough to step off the road and vanish into mostly rocky open space filled w/juniper and sage but it smells good and she understands wild horses.
If her life gets too townie and apartment walls are thin and if she gets sick of staring at screens trapped inside, she/ll throw on a backpack and hike south into the hills. She doesnt have to go far and will even still hear traffic off the highway, but crickets greet her and coyotes if she/s lucky. Little canyons open w/little two-tracks leading to them—go past the dead oil drills—they/ll rust away eventually. She sets up the tent right on the end loop road—smoothest spot. No food—just a quart of water—warm sleeping bag. Notebook in which to scribble w/Luci. Beat-up paperback to read for pleasure w/o marginalia, the Collected Works of Dorothy Parker, who would have eviscerated Strangely but who maybe would also have hated what The New Yorker has become. Maybe not, but you can still love her, just as you can still love Hemingway after a six-hour doc and learn all the horrible things he did but also what happened to him—we're all just so fucking human all too human. People like her coming into town w/expressivist and leftist—hell, Marxist—ideas. People of Strangely just scared of change like everyone—ironically embodying the 'nothing will fundamentally change' of centrist liberals and therefore maybe not so strange as any other part of Merica and if the poor whites ever realized how much they might have in common w/poor blacks, latinos, indians et cetera then…but they wont—the two-party system ensures it, the mainstream media ensures it, peddling fear narratives. Nothing will fundamentally change here in Strangely, until it fades away like oil and water.
John Yohe
Twitter: @thejohnyohe