I've said it before–
Carrot is the fruit
of all vegetable.
I am the crab claw
of fingerless fishermen,
cleaver that married
a truck spider.
If I remain
mediocre in appearance
for the rest of my life–
neither ugly nor beautiful–
then everything will be fine.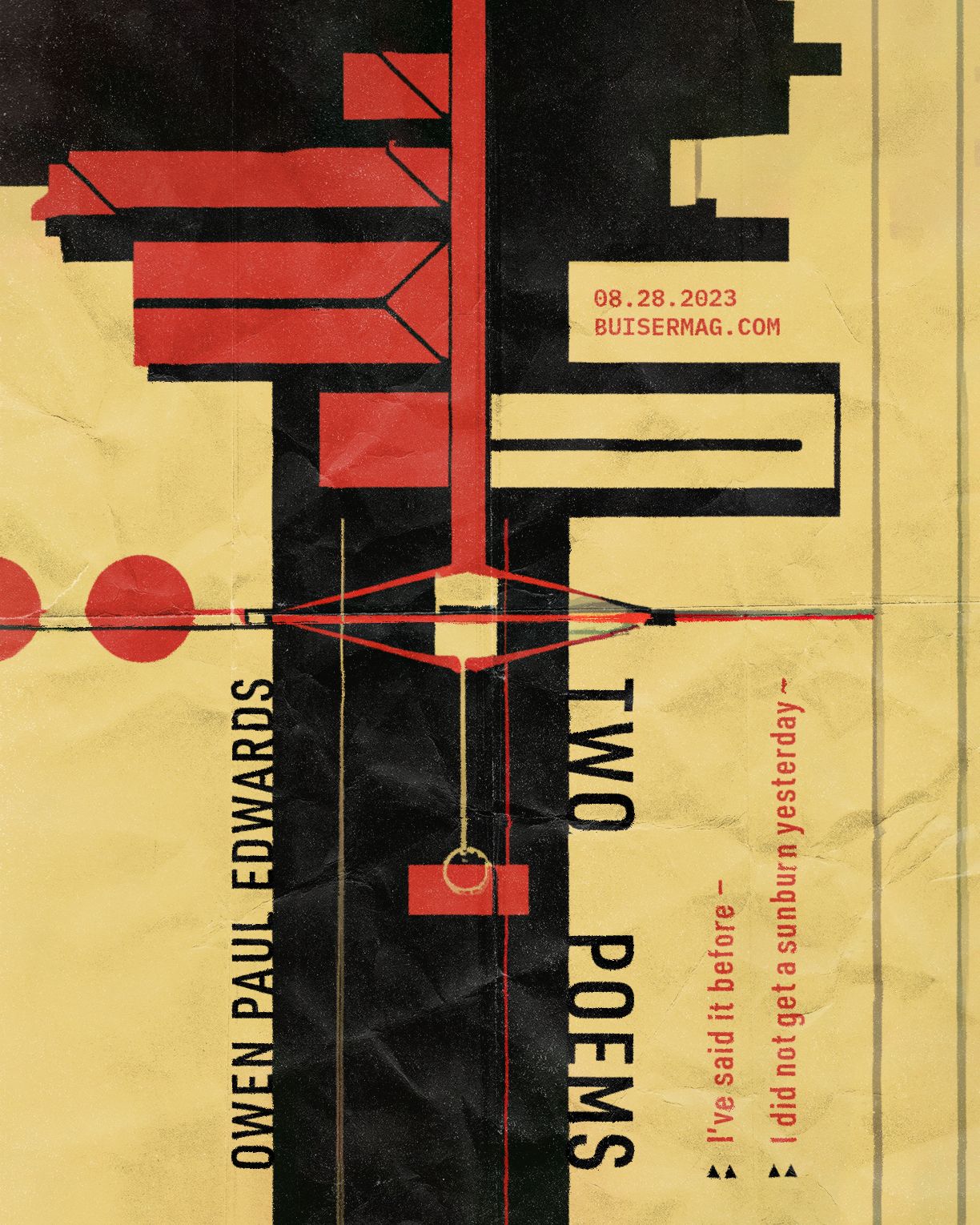 I did not get a sunburn yesterday–
I am trying to obtain
a residential parking permit
so I don't find another
fifty-dollar ticket on
my windshield. Somewhere,
in a cool emporium without
windows or chairs, there's
a list of things that cannot
happen. It is meant to prevent
people from doing what
they aren't supposed to do.
But someone has a gun.
It is not against the law
to shoot me in the head.
Owen Paul Edwards