Essential Tremors Presents: John Vanderslice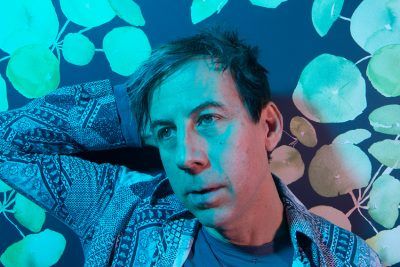 Friday 04.21.2023 at Design Distillery
Baltimore, Maryland
7-10pm
Ticket link
Essential Tremors is an NPR podcast hosted by Lee Gardner and Matthew Byars (whom we interviewed back in October about his experimental music project Attorneys General). Their "Selector Series" is a live version of the podcast where they listen closely to their guests' song choices and talk about them.
In this special edition of the Selector Series, Essential Tremors is bringing the influential songwriter and producer John Vanderslice to Baltimore's Design Distillery for a conversation and a live performance.
"Over the course of his extensive career as an influential songwriter, record producer, and studio owner, John Vanderslice has carved out a singular place for himself in the landscape of American indie rock. Raised in rural North Florida, Vanderslice was forced into piano lessons as a young child, and eventually picked up the guitar and started writing songs as a teen. His relationship to songwriting transformed at fourteen when he was given a Tascam 424 tape recorder—the process of using the tape deck as an instrument was a revelation for him, and he began to channel his early influences (Led Zeppelin, the Kinks, David Bowie) into freewheeling, intuitive explorations of song."
A few tickets are still available here.